About the Masterclass
The Hedenstierna Laboratory MasterClass symposium is an academic meeting dealing with physiological mechanisms relevant to intensive care and anaesthesia. It was established in 2011 to honour the life-time scientific achievement of Professor Göran Hedenstierna and it has gained a reputation for its quality. It is traditionally composed of two meeting days. The first day is open to registered participants during which high profile scientists present state of the art knowledge about the masterclass topics. Then the speakers are asked to engage in discussions with each other and with the audience. Panel discussions are part of the program. The audience comprises both young and senior specialist in anaesthesia and intensive care who are eager to keep abreast with recent findings. This year the theme of the symposium is: "A physiological approach to Respiratory Failure".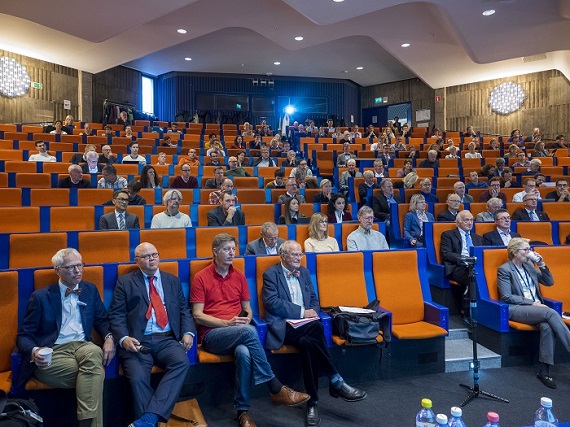 The Hedenstierna Laboratory annual brainstorming
During the day before the symposium is organized the traditional annual brainstorming. The different research groups that compose the Hedenstierna Laboratory together with the scientists that form the international network of researchers using the infrastructures of the laboratory, offer presentations of their state-of-the-art research. Around the table sit together young and senior scientists, including the speakers and the moderators of the symposium. The time frame of the presentations is organized to allow elaborate and open discussions, with direct and frank questions in a pure scientific spirit. The attendance is subjected to personal invitation.